Automatic Negative Thoughts
Several years ago I learned about Daniel Amen's research on
Automatic Negative Thoughts
. I read as much as I could about these unwelcome, stinging little boogers which seemed to infiltrate my mind and lay eggs. I studied articles on
ANT Therapy
and created a
Power Point Slideshow
to share with my students, convinced they too good benefit from this new found discovery. I attempted to annihilate these pesky critters which threatened my worthiness on a daily basis.
Fast forward to the present. It's a stormy afternoon in June, and I'm sitting in a new counselors office, working on a wide range of personal and professional issues. After multiple sessions focused on healthier communication and lowering my anxiety, the real work begins. Tears flow and a new layer of the onion is peeled back. Slowly, I am surrendering to a lifetime of battling
cognitive distortions
. The lesson on A.N.T. smashing seems to be set on rewind, repeat, and replay.
Last summer during a lunch conversation with a kindred spirit, we joked about how entering our own minds is like walking through an unsafe neighborhood, ill-prepared and defenseless. The old tapes we play and the well-worn ruts known as neurological pathways take us places we don't really want to go. Debbie, who is now a school counselor and one of my "move-a-body" friends, whipped out her new Ipad and we giggled uncontrollably as she demonstrated the the latest game she'd downloaded from the Apple Itunes store. I found myself wishing I could quiet the negative self talk with the swipe of my finger.
This morning, my email notification lit up, and an email from the Denton Public Library indicated a book on my digital hold shelf was now available. I downloaded Don Harris's new book titled,
10% Happier: How I Tamed the Voice in my Head, Reduced Stress Without Losing My Edge, and Found Self-Help That Actually Works
. The lengthy subtitle caught my attention, and I Googled his name. I watched several videos of his on-air panic attack, and after watching his
appearance on Colbert Nation
, my interest was piqued.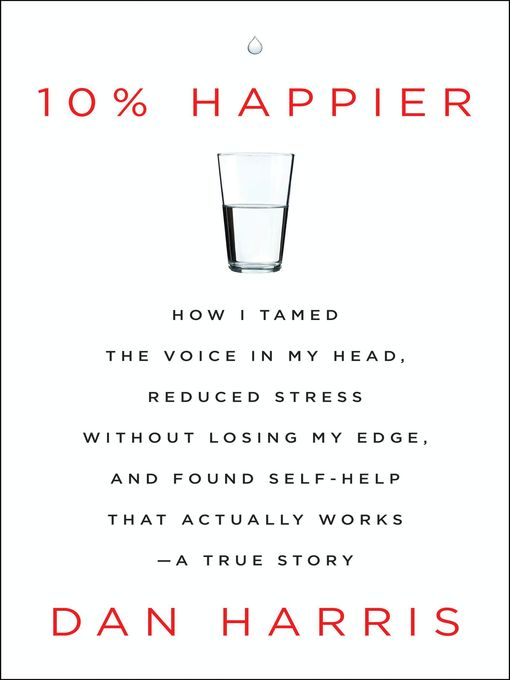 My word for 2014 is BREATHE, but I have to admit that the idea of meditation seems a little kooky. I tried out yoga in January, but like many of my pursuits, it quickly fell to the wayside. From time to time, I struggle with air hunger, and although my counselor says I need to "make nice" with my anxiety, I haven't quite mastered the techniques. I want to be a calmer, more centered person. I desire to connect with the God of my understanding. My goal is to create new neurological pathways, free of jagged rocks, potholes, and litter. I believe this is possible, and I love that Dan Harris titled his book 10% Happier because my new mantra is no longer 100%. Today I will attempt to smash the A.N.T's more often than not. Perhaps I'll discover some helpful insights from Harris's biography, and if I get stuck on the journey, I'll just stop and play Ant Smasher on my Iphone. There's something therapeutic about hearing that squishing sound.